Hey kids!

Just in time for the festive holiday season, I've got more eye-candy for y'all. A gorgeous leather reproduction overbust and ivory silk longline corset. My client who got the leather really loved the PVC reproduction I made and decided she wanted it out of a gorgeous calfskin, instead! This corset was a bit of a challenge to draft because my client has a bit of some dramatic asymmetry going on in the bust. I think I managed to compensate for it really well and visually; I can't really tell that the cup is a full size smaller on one side.. can you?

The silk corset is absolutely AMAZING in shape. The mockup looked incredible on my client, but unfortunately, the shaping hasn't translated well on my not-so-squishy Ullie. Oh well! I kinda went crazy on the flossing too, with some really elaborate shapes including my favourite, a twist on the classic wheat sheaf pattern in the bust area. There are four wheatsheafs gracing each of the bust pieces on this corset. I chose to do the flossing in an off-white that is very subtle-y different from the silk. Sometimes flossing can just create interesting textures!

Anyway, onwards to the photos folks!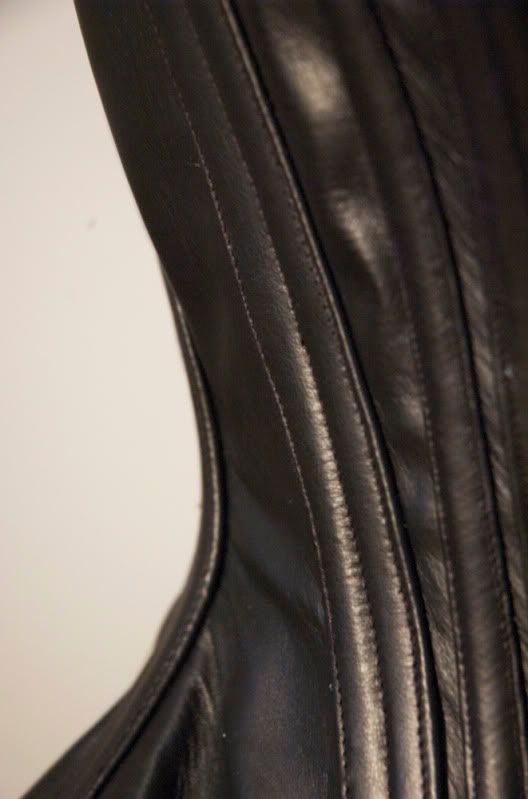 First up the leather! I DESTROYED my fingers flossing this thing, even with a thimble. But I think it was well-worth it, don't you? I'm also SO proud of how little this piece wrinkled. Leather is notorious for wrinkling and I feel like this was my best piece yet!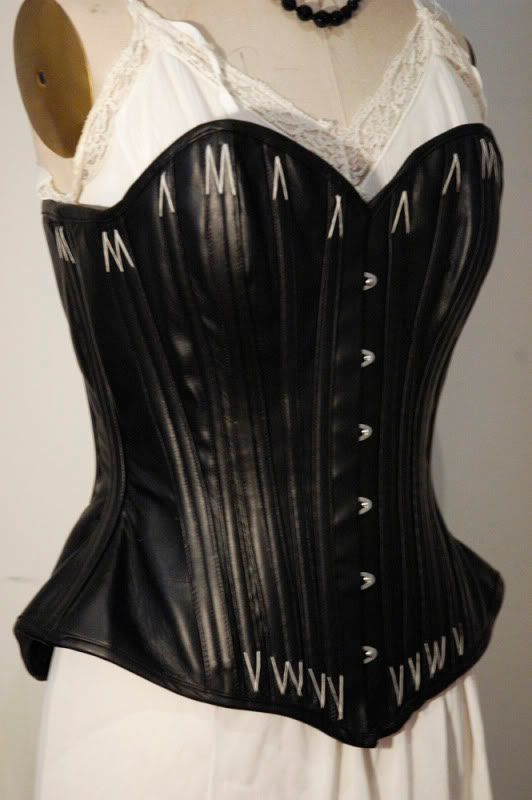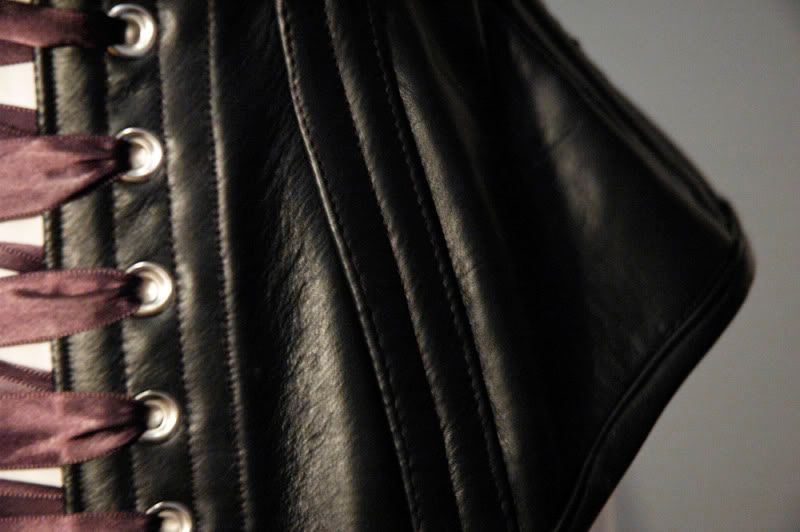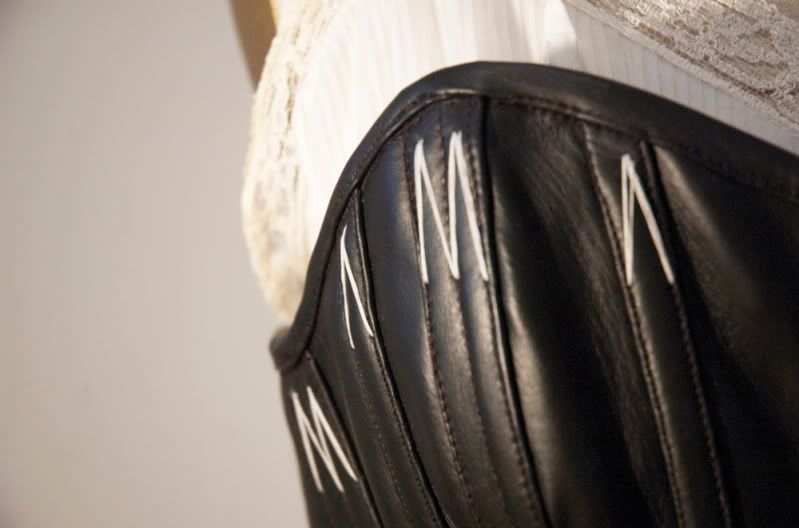 Now on to the silk corset! I adore this piece.




The flossing looks exactly the same on the inside that it does on the outside! Wowzers!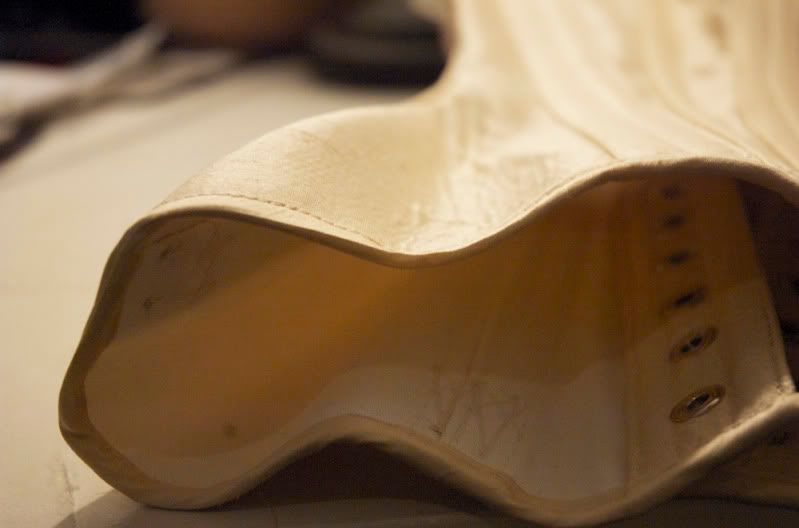 A close up of both the antique Edwardian lace I used for the top edging, AND the little wheatsheaf flossing!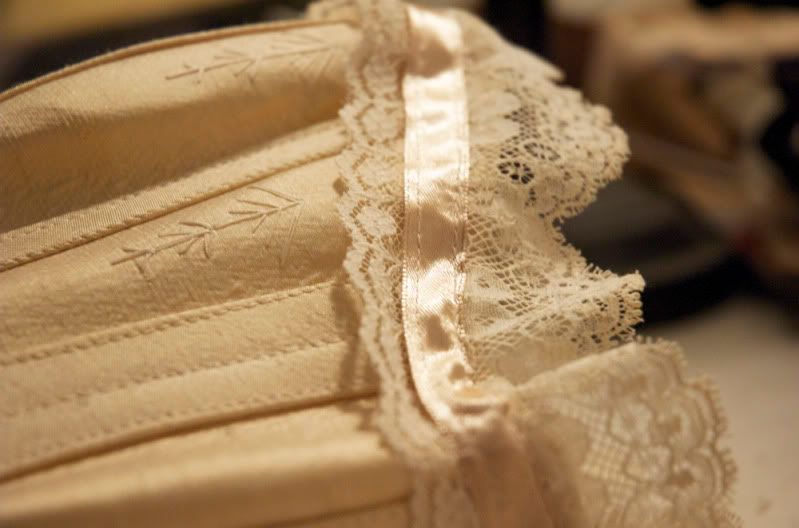 The flossing pattern on the bottom. I got tired of doing "V"s and "X"s, so I decided to COMBINE THE V AND X FOR A DOUBLE-PUNCH OF AWESOME!! I call it, the VX.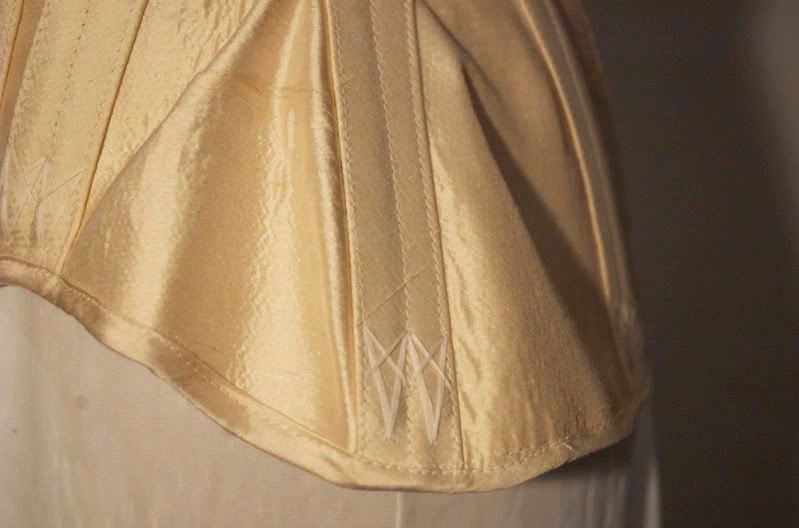 the bust. Can you see the little wheatsheaves? It's like Where's Waldo, except for corsety nerds.




The entire thing.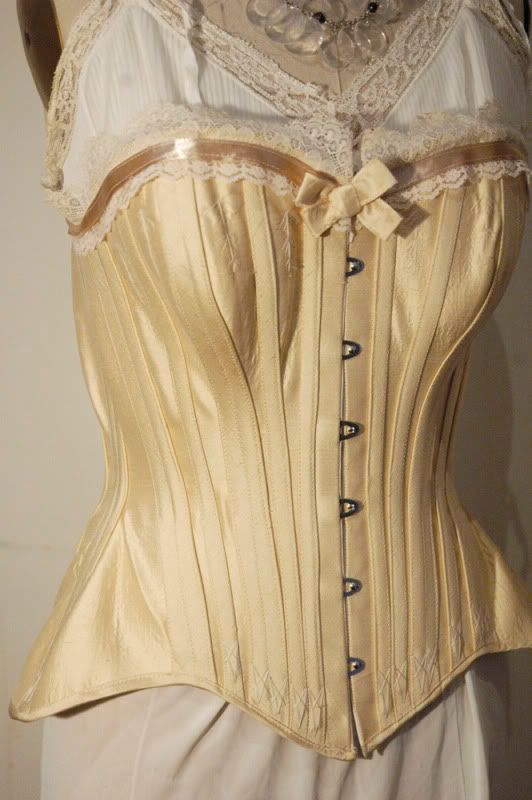 There ya go! I'm currently taking orders for January. Yay.