Hey everyone! Long time no post!
Things are awesome at the new TW! digs. The studio is bigger, more efficient and located conveniently in the fashion district of downtown Toronto. Awesome!

I've been quite a busy bee; bridal orders, standard sized black taffeta, lace and crystal underbusts and a smattering of some custom thrown in for good measure. Whew! Lucky for me (and for you!) my tour got pushed back in Other Job which means I'm still available for orders throughout the summer, for completion in the fall.

Speaking of bridal! I just got some wicked photos from a commission I completed for a fancy destination wedding in February!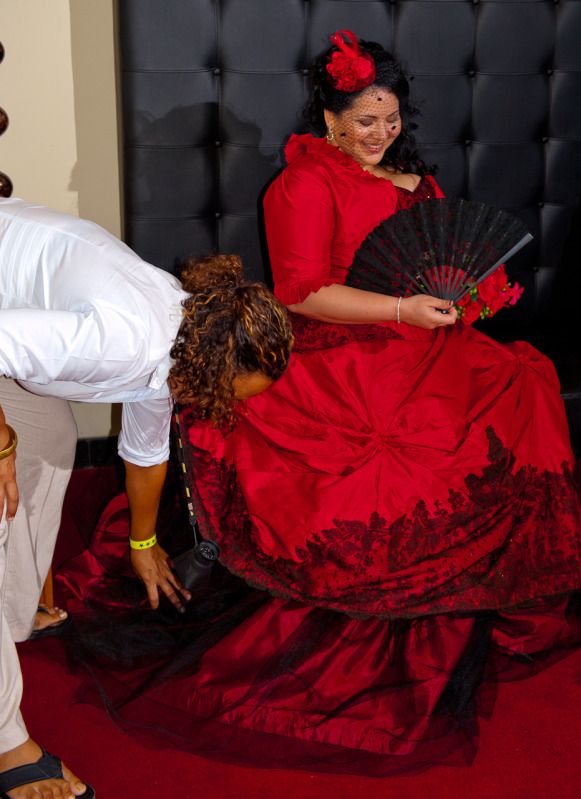 What else have I been up to, you ask? Well, have a

a aubergine silk taffeta overbust: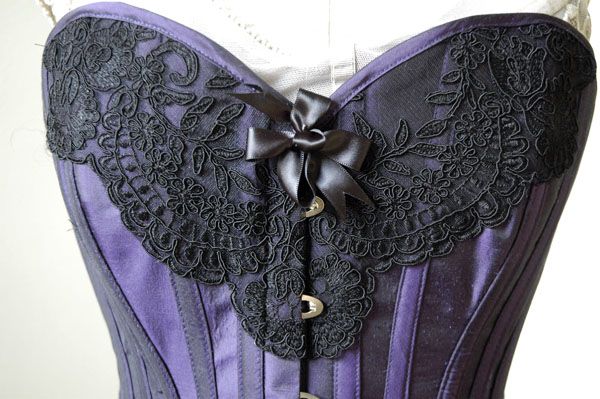 I'm not used to natural light.. mind the weird shadow. I promise my photography skills will be improving over the next few months. I also noticed--now, of course--that the corset looks a bit too distorted (ie. big in the top) because of how I was shooting it... gah.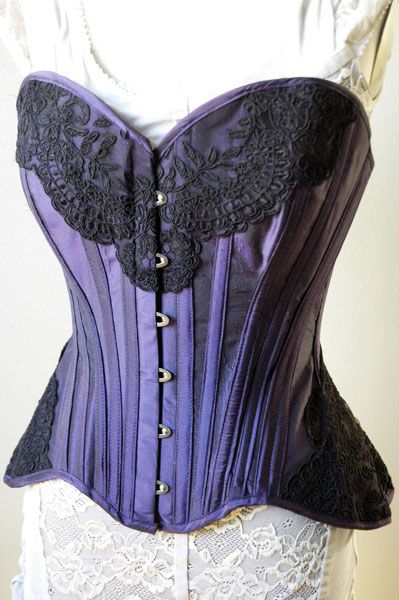 AND..
here's a teaser from the latest piece in my bridal collection. I've knocked off at least 2.5 pieces by this point. Exciting, no? Sorry for the crappy cellphone shot. I don't have any fancy hipster instagram shots for ya. 'S not my style, y'know?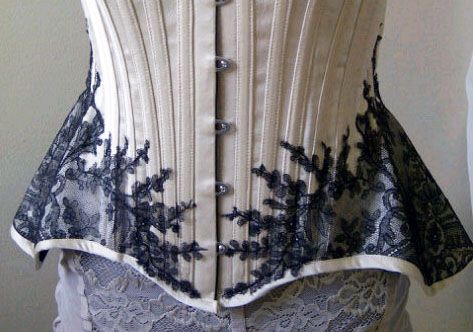 So yea! Been busy! Even more busy, working on several pieces at the moment. Photos soon and all that jazz. Come join me on Facebook for more interactive fun-times. I'm also on Twitter. But isn't everyone these days, really?