Hey everyone!

A black taffeta underbust with corded lace and embellished with jet swarovskis. This ain't your typical standard black underbust! I have enough fabric and trim to make TWO more standard sized corsets; complete with lace AND crystals. Which means, of course, you get it at a steal of a price.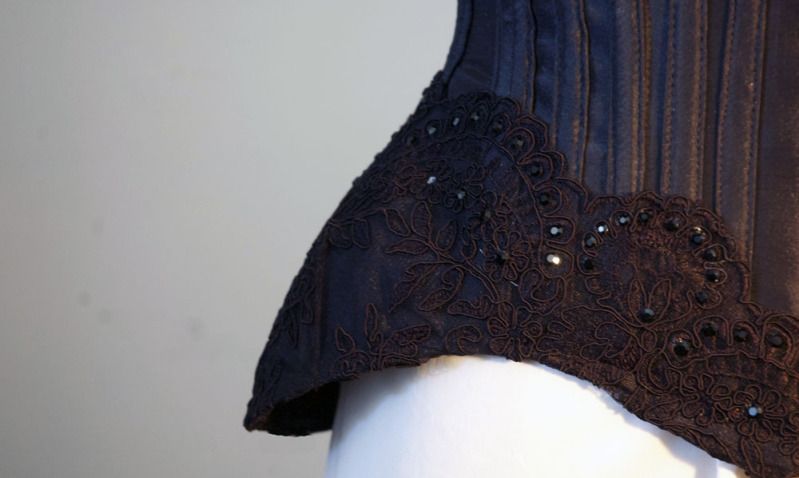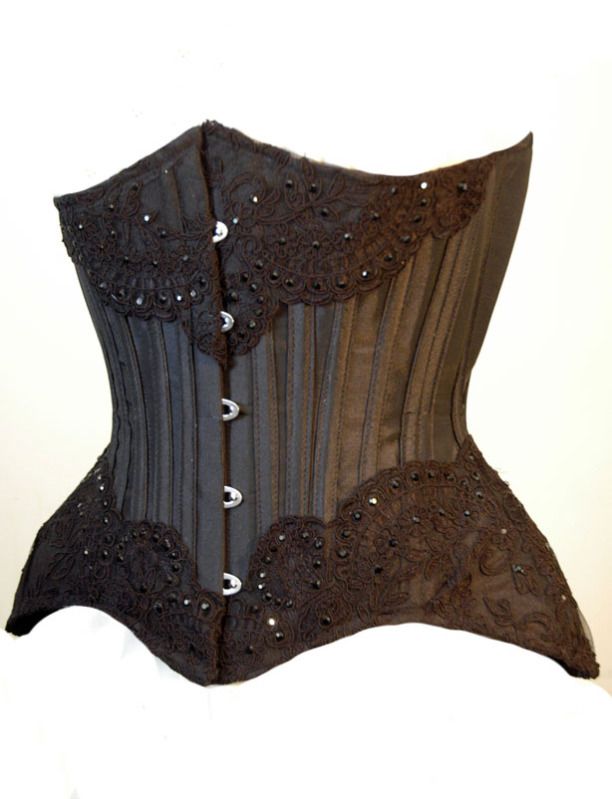 A great introduction to the fastidious workmanship and high quality of Totally Waisted! corsets but without the scary price-tag for a first time buyer, my standard sized underbusts kick butt: amazing shape, durable, made as well as my made-to-measure items (boasting staytape, minimum 22 steels, lined in German coutil) and pretty to boot!

All you need to provide is your underbust, natural waist and hip measurements and within 2-4 weeks this baby will show up at your door. Nifty, huh?

Check out the Etsy Shop for more details.

Oh! Also, I'm finally on twitter.

Totally_Waisted! On Twitter. I'll be posting more laid-back stuff there, like behind-the-scenes shots of my collection as I'm working on it and studio hilarity. Because...when you work by yourself, hilarity ensues!

Custom orders are officially closing this week for the season, with the exception of bridal, so get your orders in while you can!